DJ Services & Photo Booth
Chess Entertainment is a one-stop shop for your event needs offering an array of entertainment and event planning services like DJs & MCs, photo booths, lighting and much more! 
Affordable Dj & Photo Booth Services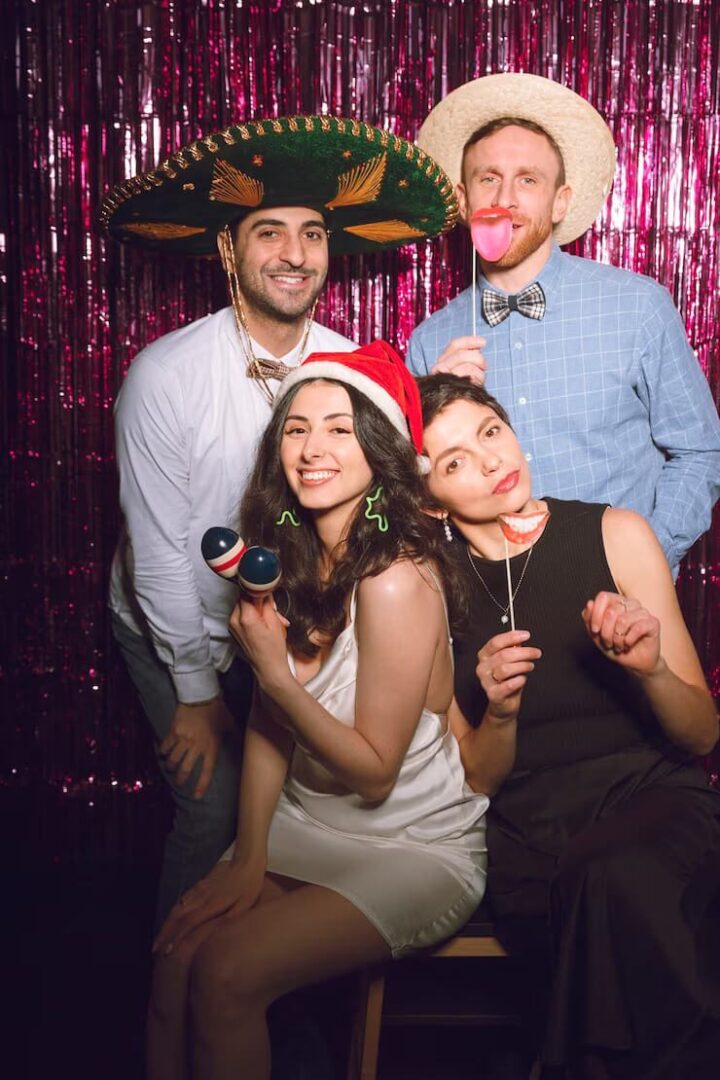 Our Promise
Here at Chess Entertainment, it is our promise to ensure your satisfaction and exceed your expectations in everything we do. Our goal is to make things work for you and make sure you have the best experience with the best quality production possible!
Chess Entertainment is an entertainment & event planning company. We offer Dj , Photobooth, Karaoke, Emcee, Lighting and Audio Photography services, top-quality photo booths, event planning, custom lighting, as well as LED dance floors, and much more.
At Chess Entertainment, we've been creating memories for over 20 years and our services have been used by thousands all over BC. Don't settle for anything less than perfect – choose Chess Entertainment.
We can offer a stress free solution to help you, plan your event day, so you can enjoy every moment and treasure it forever. plan your dream event day, so you can enjoy every moment and treasure it
We had an incredible experience working with Wade aka DJ Brown Sugar for our wedding. He is professional, personable, experienced, and goes above and beyond. During the planning process, he initiated multiple meetings with us to make sure he can execute on our vision. His role extended beyond being a DJ as he educated us on creating a timeline of events that flows seamlessly from beginning to end. He was able to use music that was tasteful and appropriate for each event, guiding our guests through the night through music. Dance floor was full the entire night. Even our grandparents stayed
Semiahmoo Secondary's Student Council hired Presto Entertainment to handle DJ'ing and the photo booth at our junior dance. We were all blown away by their expertise, kindness, and amazing overall work. We received so much positive feedback from students, and will definitely be using their services again.
We highly recommend DJ Brown Sugar to DJ your wedding! He did a fantastic job providing the music for our ceremony, cocktail hour, dinner and dance.It was a great mix of the songs we had requested and his own selection of hot jams that kept the dance floor bumping all night long.He is a funny and engaging guy and we really enjoyed dealing with him leading up to the wedding and, of course, during the big day itself. Overall, he helped make our wedding even better than we could have imagined and we tonk he did a great job.
DJ Brown Sugar (Wade) exceeded our expectations with his services and helped create the atmosphere we wanted on our special day. The dance floor was always busy & our guests had an amazing time.
Wade DJ'ed our wedding and was fantastic throughout. Super professional and organized in the lead up. Helped us with our playlists and key songs, helped us out acquiring some additional equipment, and even offered to run our video over dinner. He was perfect on the day-of, hitting all the right cues during the ceremony, and played a great mix of current and classic songs during the dance party later in the evening. All that, and he's very affordable compared to other options we researched. Highly, highly recommend Wade
DJ BrownSugar was the absolute best! He knew just when to get the party going. He was extremely prepared the morning of the wedding showing up early to prepare the equipment, we had three meetings beforehand to ensure that our wedding ran smoothy!
Working with DJ BrownSugar (Wada was an absolute breeze. Wade went above-and-beyond in helping with our wedding preparations with some extremely helpful suggestions. In terms of execution, the whole day was perfect and on schedule. Wade made sure we had all the music and sound for our outdoor wedding ceremony handled, to emceeing and DJing our indoor reception. Wade brought a great energy, making a connection with our guests as we partied the night away with zero concerns. We highly recommend Wade / DJ BrownSugar for your wedding or next party.